12 Devs at Easter
Thursday, 11th April. 6.30pm-10pm
The idea for 12 Devs at Easter came after wanting to get the 12 Devs of Xmas writers together for a few drinks. It spiraled into what is now a small get together for people in the web industry. The first instalment brings together 5 of the writers from the past 2 years of the 12 Devs of Xmas there to share with you their thoughts on the world of web development in short, concise, 12 minute talks.
Speakers
Syd Lawrence

Make stuff for fun

Make stuff for fun and you will be surprised where it takes you.

Ruth John

Prettifying things through code. Unicorn trainer. TheLab worker.

Jack Franklin

Developer and Uni of Bath Comp-Sci student. Talks a lot about JavaScript. Writes JS tutorials at javascriptplayground.com

Linda Sandvik

Interface developer & wannabe MacGyver. Cofounder of @CodeClub. Recently done @h8ppenstance creative technologist residency. Likes Tesla, bots, blimps & beams.

Anthony Killeen
Venue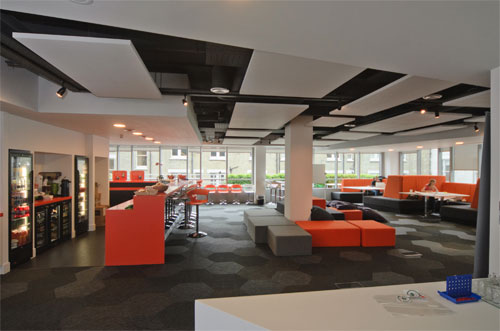 MozSpace can be found in the heart of London just round the corner from Leicester square and Covent Garden. A modern space with a bright orange bar we thought this would be a great venue for the first ever 12 Devs event. With plenty of space to relax and Mozilla staff hanging around to ask about their latest projects. Who knows, one of them might have a FirefoxOS device handy!?
Need help getting to the venue, check out this video from Mozillian Christian Heilmann on how to get to Moz London from Leicester Square tube station.