12 Devs of Summer
Thursday 18th July
Our second event is coming this summer, once again we'll be taking over the Mozilla Space in London for an evening of great talks, great company, and of course hopefully some food and drink too! Our first event was amazing and thank you all for coming along, it was a great night with some fantastic speakers, we can't wait to see you all there again hopefully. There's plenty to look forward to! Again the night will consist of 5 short 15 minute talks each with hopefully some giveaways in between, if you're lucky.
Thanks everyone for coming along, you can now see all the videos from the event on our videos page.
Venue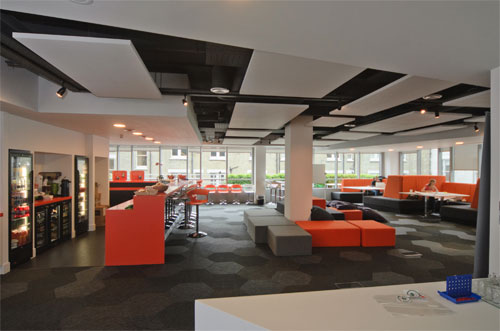 MozSpace can be found in the heart of London just round the corner from Leicester square and Covent Garden. A modern space with a bright orange bar we thought this would be a great venue for the first ever 12 Devs event, it was so good that we're going back again!. With plenty of space to relax and Mozilla staff hanging around to ask about their latest projects.
Need help getting to the venue, check out this video from Mozillian Christian Heilmann on how to get to Moz London from Leicester Square tube station.